15 Top-Rated Thanksgiving Dinner Recipes
Perhaps no other meal is as eagerly awaited each year as Thanksgiving dinner. But while the core components may stay the same -- what's a Thanksgiving table without a turkey, after all? -- there are plenty of ways to...
Perhaps no other meal is as eagerly awaited each year as Thanksgiving dinner. But while the core components may stay the same -- what's a Thanksgiving table without a turkey, after all? -- there are plenty of ways to get creative with your holiday menu. Read on for our roundup of 15 exciting new recipes aimed at helping you think outside the (stuffing) box this Thanksgiving.
If anyone's going to give turkey the attention it deserves to ensure that it turns out its most flavorful best, it's Alton Brown. The trick to crisp skin and moist, succulent meat? The combination of an amazing brine and a quick blast of high heat. And while the brining process starts the day before, the cooking time itself won't involve dragging yourself out of bed at 4:00 a.m. A 14- to 16-pound turkey takes less than two and a half hours to roast.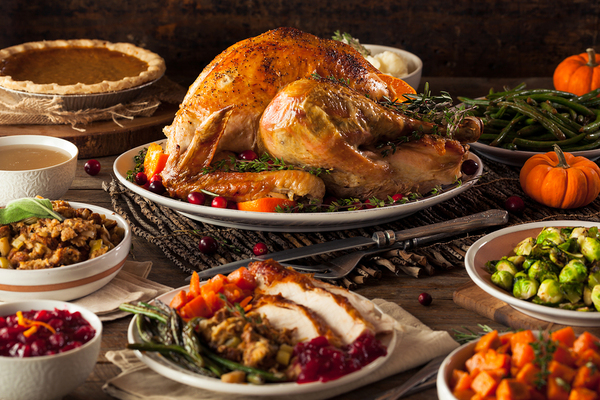 2. Streuseled Sweet Potato Casserole
Sure you could stick with your grandmother's marshmallow confection, but why not take things to the next level with this crispy, creamy, five-star concoction from Cooking Light? Maple syrup adds seasonal sweetness, while chopped pecans deliver satisfying crunch. Tight on time? Prepare this the day before then simply pop the casserole dish in the oven on turkey day.
3. Balsamic-Roasted Brussels Sprouts
When it comes to simple yet succulent sides, Ina Garten will help you cover your culinary bases with this easy, elegant recipe. Combine trimmed, halved Brussels sprouts, pancetta or bacon, good olive oil, season with salt and pepper, and roast for 20 to 30 minutes. A balsamic vinegar drizzle adds the perfect finishing touch.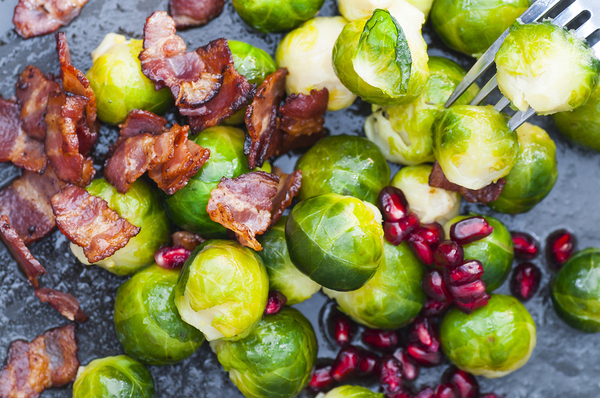 You may not know who Tee is, but you're sure to be giving thanks for her when you add this cozy corn pudding to your Thanksgiving spread. Sure, you could make individual souffles for your dinner guests, but their palates will be just as pleased by this perennial Southern Living favorite. Just how popular it is? It's appeared in the magazine more than 10 times is just over that many years.
Plucked from the pages of Bon Appetit, this recipe serves up a heaping measure of all of the wonderful flavors you expect from stuffing ... and then some. Save time on Thanksgiving by making this one day ahead.
6. Frisee Salad with Cranberries and Pistachios
While rich, decadent dishes typically come to mind when you think of Thanksgiving, there's no reason you can't put some greens on the table -- especially in a salad as refreshing and delicious as this Martha Stewart delight. Champagne vinegar, cranberries, and pistachios add to its festive feel.
This work of art tastes as good as it looks thanks to a fluffy meringue frosting that just so happens to conceal any imperfections. Your mixer will get a workout, but this celebration of a cake is worth it.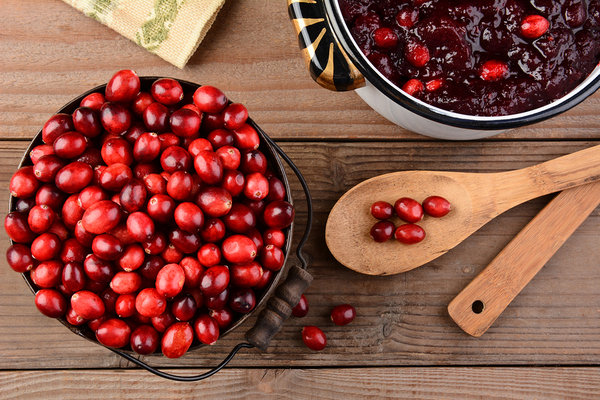 8. Haricots Verts Salad with Crispy Potato Chips
Looking for an elevated spin on that soupy, same old green bean casserole? The mustard vinaigrette is bold and bright, while the green beans stay crisp. Worried you'll miss the classic fried onion topping? The oven-baked potato chip topping is the perfect substitute.
The perfect addition to any Thanksgiving meal, this super-simple recipe from Patrick and Gina Neely are in and out of the oven in 15 minutes...and sure to disappear from the table in less time than that. For even more bursting-with-flavor muffins, add a pinch of cinnamon, allspice or vanilla.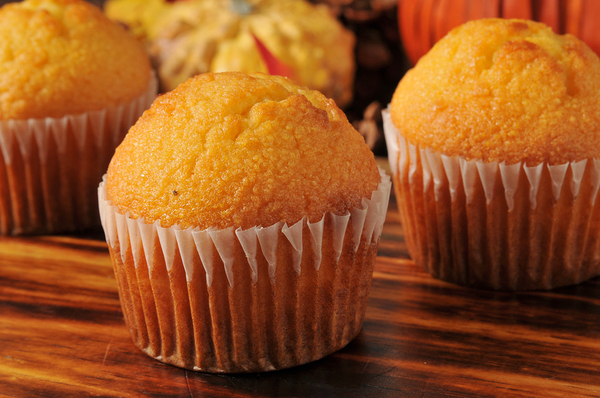 This recipe had us at Giada. Leave it to this Food Network maven to make mashed potatoes even better. Her secret? De Laurentiis uses chicken broth and Parmesan for a punch of extra flavor, while mascarpone means consummate creaminess. Here's a tip: Make plenty.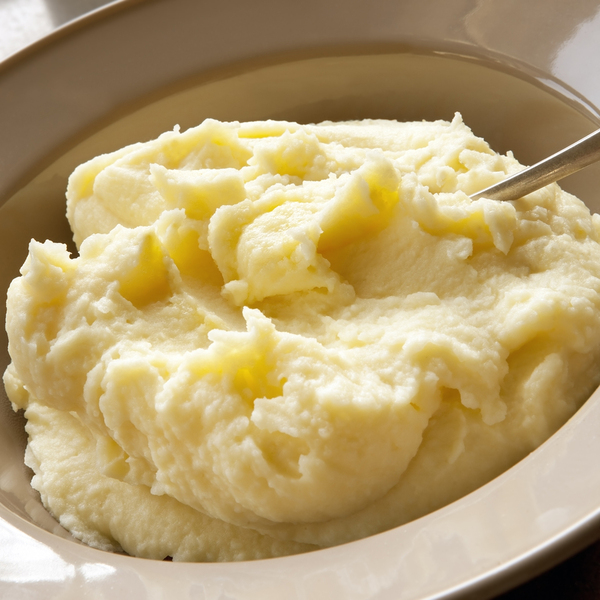 Just under 1,000 ratings adding up to five full Food and Wine stars can't be wrong. Your guests will need something to nosh on while they countdown to dinner, and these sage and rosemary-flavored mixed nuts absolutely deliver. These can be made ahead and stored for up to three days without sacrificing their satisfying crunch.
Another sure-to-please appetizer that won't require tons of time in the kitchen? This earthy, herb-packed spread. Serve with crackers or a loaf of crusty bread for a sophisticated spin on dip.
13. Apple Pandowdy
One part pie, one part cobbler, and all parts delicious, this divine dessert is sure to send guests home with a smile. While this can be made a day ahead, be sure to rewarm it before serving...and top with a heaping scoop of vanilla ice cream, natch.
14. Cranberry Gimlet
Your guests will need something equally festive to wash down all of these Thanksgiving treats. Food Fanatic's got the perfect thing with this tart but tasty cranberry-infused cocktail.
Kids and non-drinkers don't need to miss out on the festive beverage fun thanks to this cranberry-themed concoction -- a fitting celebration of the season. The best part? It mixes up in just minutes.
Thanksgiving comes only once a year. Why not take the opportunity to make it extra-special this time around? Let Cilantro The Cooks Shop help you bring these and all of your favorite holiday recipes to life. Browse kitchenware, cookware, ovenware, bakeware, and much more today.